Brick Making Machine Manufacturer in India
BHARAT HYDRAULIC INDUSTRIES LLP is the leading manufacturer of industrial brick and block making machinery in India. At BHARAT HYDRAULIC INDUSTRIES LLP, we use high-end and innovative production technologies to meet customers' demand. We manufacture a wide range of machinery & equipment including, brick/block making machine, mixer machinery, material handling equipment, and rubberized PVC mould.
READ MORE
Our Product Range
Our high-end technology sets us apart from our competitors. We manufacture various brick making machines, equipment, moulds, and other accessories. Our product range includes:
Brick Making Machines :
Vibro. Compaction brick & block making machinery
Hydraulic pressure brick & block making machinery
Designer tiles / paving block making machinery
Parts & Accessories :
Mixer machinery
Material handling equipment
Brick & block die
Other Products :
Hardener chemical
Recycle ply pallets sheets
Rubberized PVC mould
Plastic paver / tiles mould
Nature of Business
Manufacturer & Exporters
Total Number of Employees
25 to 50
Year of Establishment
2008
Annual Turnover
Rs. 5 - 10 Crore
Videos Of Our Brick Making Machinery Products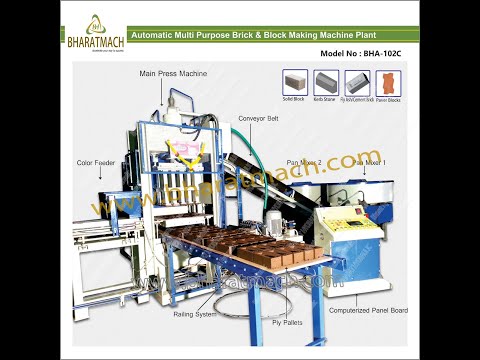 BHA-102C Automatic Multi Purpose Brick And Block Making Machine Plant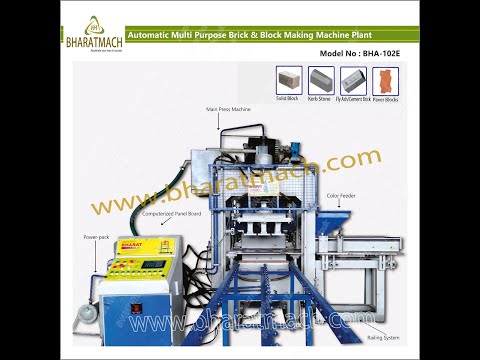 BHA-102E Mini Automatic Multi-purpose Bricks & Block Machine with Vibro. 6cvt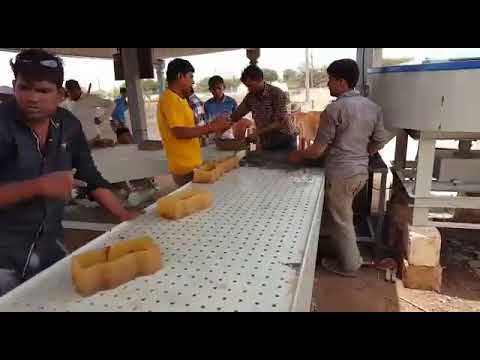 BHS-603B Vibrating Table Plant / Designer Tiles/Paving Block making Machine
Why Choose Our Block Making Machinery Products?
Same day parts dispatch facility (working day).
Standard make parts so easily available in market.
Serviceman/Engineers available within 2 to 3 working days.
100% Surety of quality products.
PRE-SALES SERVICES
Professional and comprehensive pre-sales service guides and directs your investment.
ON-SALES SERVICES
We work on the details of the contract with the customers so that there is no uncertainty.
AFTER-SALES SERVICES
Bricks product advice service , 24 hours customer service , Free machine operation and management training , 1 year spare part guarantee.
WHAT OUR CLIENTS SAY
BHARAT HYDRAULIC INDUSTRIES LLP has become the best selling Hydraulic Machine recently. Just read our actual customer reviews to understand the reason.
Great service. They really helped us out when our machine panel went out. They made the service and payment very convenient for us. We highly recommend this company.
We purchased a machines from BHARAT HYDRAULIC INDUSTRIES LLP and their service and applications team installed and trained us like it was a new machine. Years later they always respond in a timely manner and treat us like we bought a more machines from them.
We love our new heaters. We should have done this years ago. The installation was done professionally and in the time frame allotted. It was a great experience.
MEMBERSHIP & AFFILIATIONS